In most households, mornings are the busiest time of day. The bathroom's like Grand Central Station; everyone's in a rush, and in the midst of all of this, there's everyone's need for food, and one of the recipes is Maple and Brown Sugar Overnight Oats.
As you may be aware, however, preparing breakfast for yourself and your family on a busy morning is no piece of cake.
Fortunately, there's an answer: these perfectly delectable maple and brown sugar overnight oats. They're tasty, healthy, and can be prepped the night before. (Plus, they're gluten-free!)
Trust me on this: you NEED these Maple and Brown Sugar Overnight Oats in your life. They're healthy, easy to make, and taste SO good. These overnight oats are super filling, thanks to the Greek yogurt and rolled oats, making them the perfect breakfast to get you through the morning! 
Maple and Brown Sugar Overnight Oats
They only take 5 minutes to prep during the evening; then you leave them in the fridge overnight! In the morning, all you have to do is add some toppings and eat!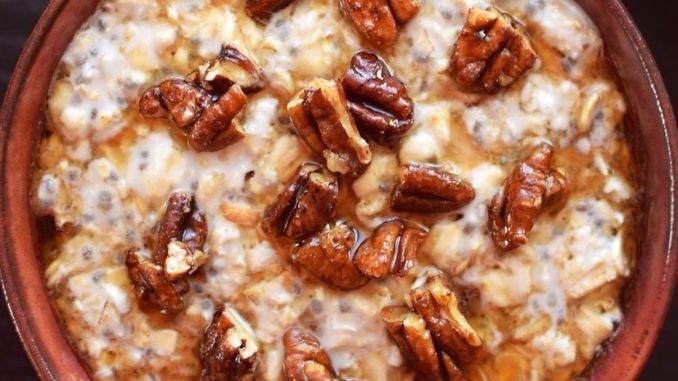 The recipe includes several super healthy ingredients to energize and invigorate you before you start your day:
Rolled Oats: The perfect morning whole grain and full of essential dietary fiber plus important minerals like magnesium, selenium, and zinc (to all the oats lovers out there: do not miss this delicious oatmeal cookies recipe we shared earlier!)
Almond Milk: Contains essential protein for your day plus iron, calcium, vitamin C, vitamin B6 (for energy), and folate.
Cinnamon: This ancient curative spice has tons of essential antioxidants, and it also contains anti-inflammatory properties.
Pecans: Give even more energy to your morning breakfast, and they're full of immune-boosting antioxidants as well as calcium, zinc, vitamins A, B, and E, magnesium, potassium, phosphorus, and folic acid.
What You'll Need in Making Maple and Brown Sugar, Overnight Oats
2 medium or 4 small Mason jars
2 cups of gluten-free rolled oats
1 cup regular or vanilla-sweetened almond milk (or swap in regular or soy milk)
1 tsp. pure vanilla extract
3 tbsp. brown sugar
¾ tsp. cinnamon
3 tbsp. pure organic maple syrup (or swap in agave nectar or raw honey)
¼ cup coarsely chopped and toasted pecans
Maple and Brown Sugar Overnight Oats Jar Instructions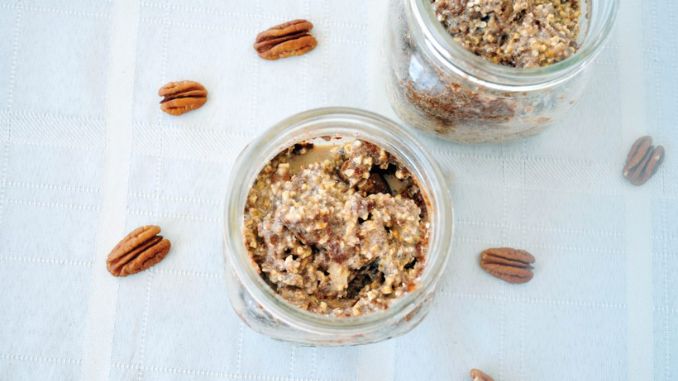 Note: This recipe makes four servings. We've outlined it for two Mason jars (with two servings in each jar), but you can also use four small jars.
1. Evenly disperse the rolled oats, milk, and vanilla into the two Mason jars and stir so that they are well-mixed.
2. In a separate bowl, mix the brown sugar, cinnamon, and maple syrup.
3. Evenly pour the resulting mixture into the two jars. Stir everything to combine well.
4. Leave the jars in the refrigerator overnight or for at least two hours.
5. Beforehand or right before you're ready to serve, toast the pecans in the oven at 325 degrees. Toast for 5 to 7 minutes or until they are aromatic and toasty brown.
6. Divide the pecans into two jars.
To add a touch of extra sweetness before indulging, drizzle some maple syrup or honey and add a sprinkle of cinnamon over the top. This is a deliciously healthy recipe for you and your family, and because you can prep it the night before, it becomes the perfect "grab and go breakfast" for a busy day!
Conclusion
Breakfast is the most important meal of the day. It's important to eat something healthy so you stay full during the day and don't end up snacking on unhealthy foods. These overnight oats are the perfect breakfast. They're full of fiber and protein, so you'll be full until lunch. They're also really easy to make, so there's no excuse for skipping breakfast! 
These Maple and Brown Sugar Overnight Oats are a delicious and healthy way to start your day. They only take 5 minutes to prep during the evening, and in the morning, all you have to do is add some toppings and eat! Whether you eat them for breakfast, as a bedtime snack, or as a dessert, these oats will hit the spot every time.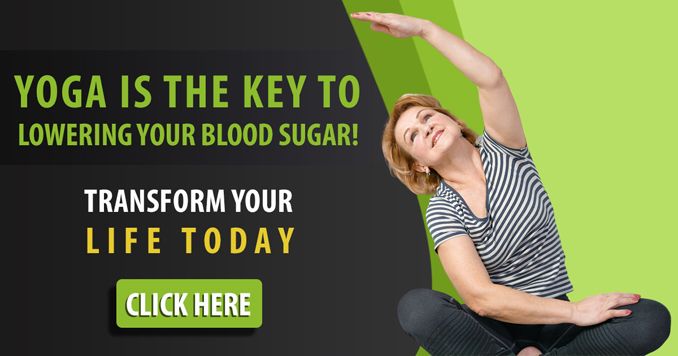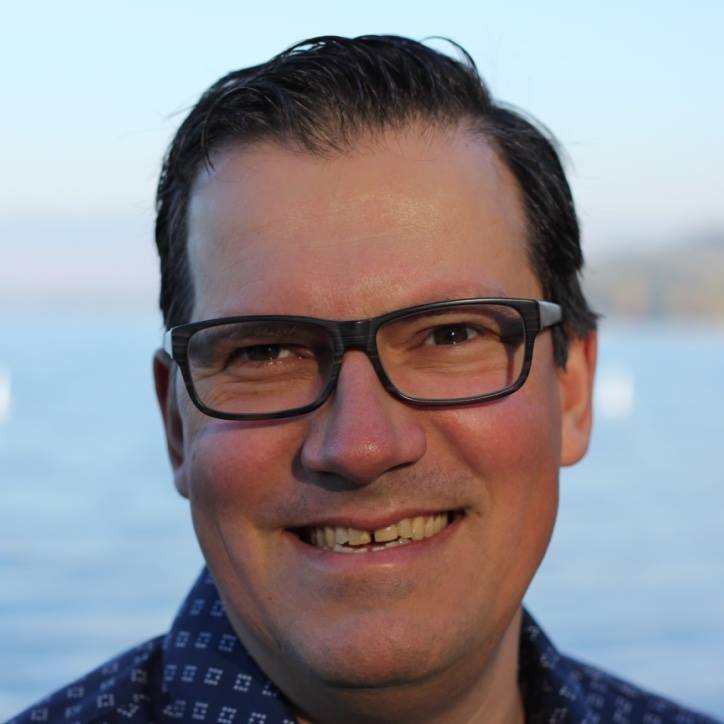 Rick Kaselj MS, is a leading kinesiologist and injury specialist as well as co-creator of the best-selling Unlock Your Hip Flexors program. Rick creates exercise programs that help people heal injuries and eliminate pain, so they can go back to living a full, active, healthy life.