Struggling to incorporate a healthy breakfast into your everyday routine? These healthy egg dishes, oat-based meals, and yummy breakfast bowls might be the inspiration you've been looking for. Coming from some of our favorite food and nutrition bloggers, these 7 awesome breakfast recipes are quick to prepare, offer great nutritional value, and are super delicious.
Top 7 healthy breakfast picks to start the morning
1. Best Fruit/Seed Combo: Pure Love Bowl by Rachel Kelts
How do you feel about starting your day with a fresh, wholesome meal which takes less than 5 minutes to fix? Having eaten a plant-based diet for over 20 years, Rachel Kelts came up with this ultimate breakfast bowl loaded with healthy fats, protein, and minerals. It couldn't be easier to make. While this combo works with any fruit, the tart crispness of the Granny Smith pairs deliciously with the sweet, earthy taste of the nuts and seeds. Apples also keep well so they are easy to have on hand!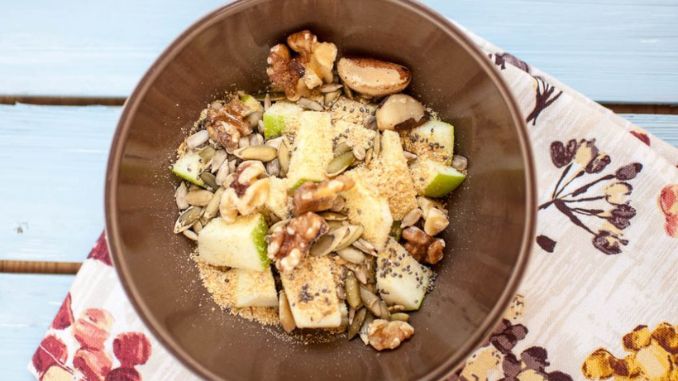 Ingredients: 
1/2 large or 1 medium Granny Smith apple (you can also use fresh grapefruit, berries or fruit of choice)
Organic golden ground flax meal (you can also grind it yourself in a coffee grinder)
Protein seed mix (raw pumpkin, sunflower and chia seeds)
Nuts such as walnuts, almonds, cashews, or Brazil
Directions: 
Wash and cut the apple into bite-size chunks and place in a medium bowl.
Sprinkle with 2 tablespoons of golden ground flax.
Add 2 tablespoons of the protein seed mix.
Top with a small handful of walnuts. Indulge and enjoy!
See the full recipe at Pure Love Raw
2. Best Stir-fried: Eggs with Veggies by Megan Porta
A professional food blogger and an RV traveler, Megan knows better than anyone how to create meals which are easy, healthy and delicious — all at once! As she points out, the eggs cooked just about any way are awesome breakfast recipes, but this stir-fry may well become your favorite way to enjoy them. Broccoli and tomatoes will make two of your five-a-day — and you can add any other veggies you like!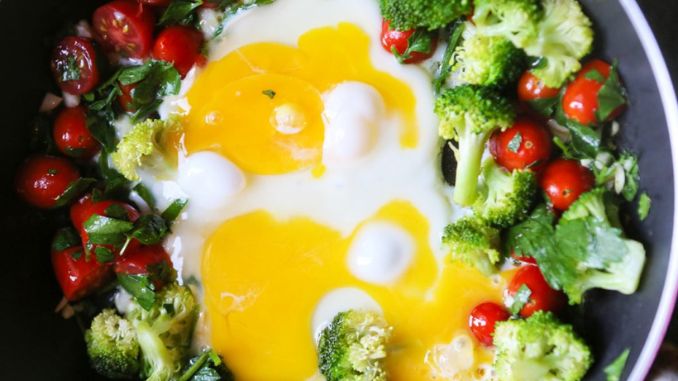 Ingredients:
2 tablespoons olive oil
1 cup cherry or grape tomatoes, halved
1 cup broccoli florets
1/4 cup flat-leaf parsley, chopped
2 cloves garlic, minced
2 eggs
Salt and pepper, to taste
Salsa for topping, if desired
Directions: 
Heat olive oil in a skillet over medium heat. Add tomatoes, broccoli, parsley and garlic. Cook for 3-5 minutes or until broccoli begins to soften and garlic becomes fragrant.
Create space in the center of the pan and crack eggs into open space. Break yolks with a spatula and let cook for 2 minutes. Stir everything together using the edge of a spatula until eggs are cooked. Top with salt, pepper and salsa (optional) and serve immediately!
See the full recipe at Pip and Ebby
3. Best on a Toast: Avocado Toast with Eggs by Shannon Yarger
Some weekday mornings are pure madness, we'll be first to admit — but even fast awesome breakfast recipes can still be healthy and beneficial for your looks! Nutritional therapist Shannon Yarger shares her favorite quick awesome breakfast recipe that can be squeezed into your wildest AM schedule: a winner avocado and egg combo for more energy, soft skin+hair and a small waistline!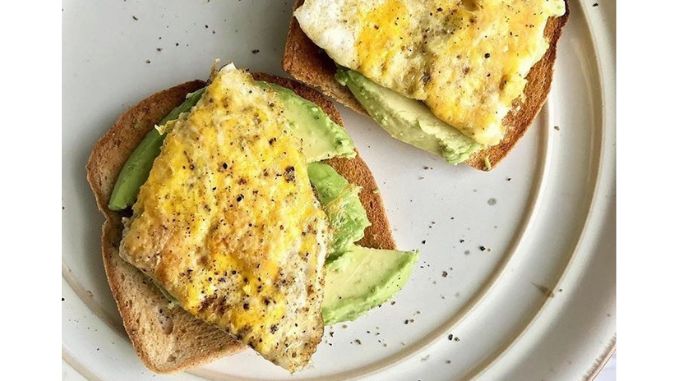 Ingredients:
1 avocado
1 tablespoon lemon juice (or lime juice)
pinch salt
4 eggs
4 slices toast (gluten-free for gluten-free)
salt and pepper to taste
Directions: 
Mash or slice the avocado, and add lemon juice and salt.
Fry the eggs in a pan over medium heat.
Add avocado on the toast, top with the fried eggs, season with salt and pepper and enjoy!
See the full recipe at UpBeet Body
A certified health coach and a picky eater (as the name of her blog suggests), Anjali believes that everyone can eat their way to a healthier, happier life. One of her favorite awesome breakfast recipes is a smoothie that's everything you need to remain full and satisfied throughout the busy morning. Antioxidants, minerals, vitamins and protein (plus flaxseed for extra fiber and healthy fats) — this delicious drink is a nutritional powerhouse!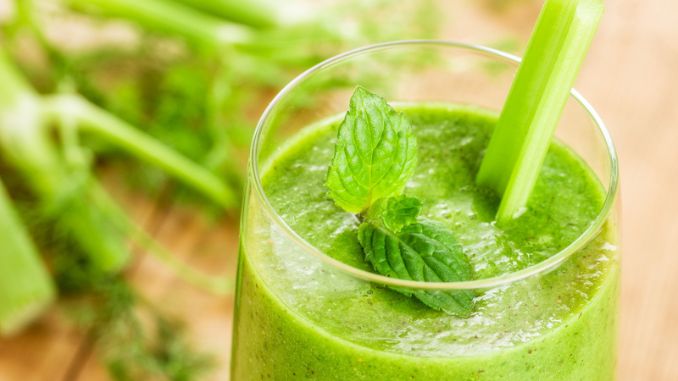 Ingredients:
2 cups nonfat or 1% milk
2 cups baby spinach
1 banana
2 tbsp ground flaxseed
4.5oz 1% Greek Yogurt
Directions: 
Mix all ingredients in a blender and blend on high until smooth. It's as simple as that — enjoy your protein punch!
See the full recipe at Picky Eater Blog
5. Best Overnight: Overnight Muesli Soak by Katie Koteen
Being frequently sleep-deprived, vegan meal planner Katie Koteen is all about time-efficient plant-based cooking. This recipe is an ideal solution for when you know you've got a super busy morning ahead: fix in the evening, refrigerate overnight and enjoy in the morning!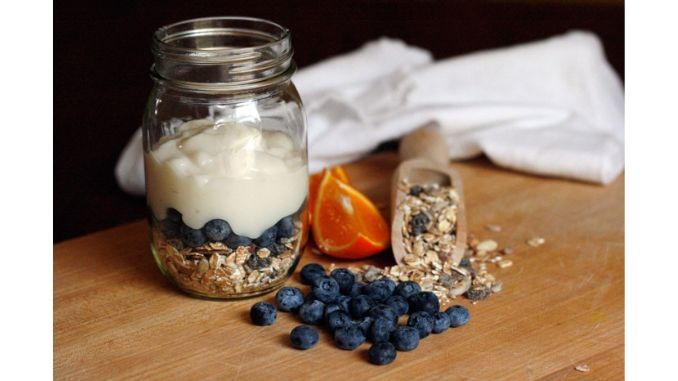 Ingredients:
Basic muesli or plain rolled oats
Nondairy yogurt
Fresh orange juice
Mix-Ins: fruits (blueberries, bananas, strawberries, raspberries, blackberries, dried cranberries, raisins), extras (hemp seeds, flax seed meal, chia seeds, dried coconut), nuts (sliced almonds, walnuts, sunflower seeds).
Directions: 
Start with a basic muesli or rolled oats. Add your favorite mix-ins, a hefty portion of nondairy yogurt (about double the oat/muesli mixture), and a squeeze of fresh orange juice.
Give it all a mix, and let it sit in the fridge overnight (or at least for not less than an hour). Ideal for a morning grab-and-go!
See the full recipe at Well Vegan
6. Best Two-ingredient: Oatmeal Pancakes by Lauren Ott
A registered dietitian, Lauren comes up with the new recipes just for the fun of trying something new, so lots of her meals are special — but the recipe below is almost unique: it literally takes two ingredients to prepare. It doesn't get any simpler than this; as Lauren herself puts it, "If my husband can make these, anyone can!" An absolute winner in the category of easy cooking, this meal is packed full of protein and fiber to fuel your morning.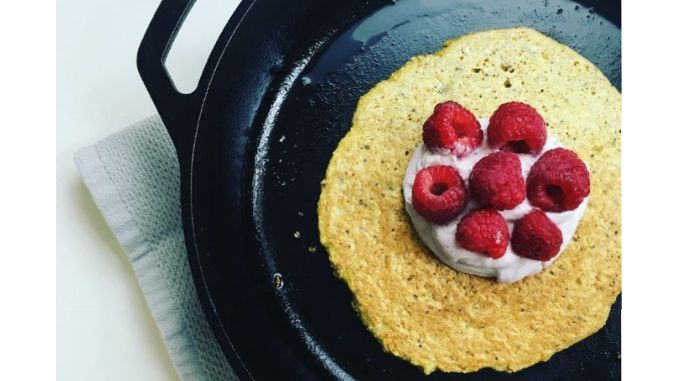 Ingredients:
1/3 cup oats of choice
1 egg
toppings of choice (yogurt, fruits, berries)
Directions:
Mix together oats and egg in a bowl.
Heat a greased cast iron skillet over medium heat.
Pour in batter, making one large pancake or 2 smaller pancakes.
Brown on both sides.
Top with toppings of your choice and enjoy!
See the full recipe at The Dessert Dietitian
7. Best Post-workout: Vegan Power Porridge by Tobias Sjösten
A vegan athlete, Tobias believes that we can not only sustain ourselves on a vegan diet but we can thrive doing so. This porridge is his (and may become your) go-to healthy breakfast meal after the early morning workout.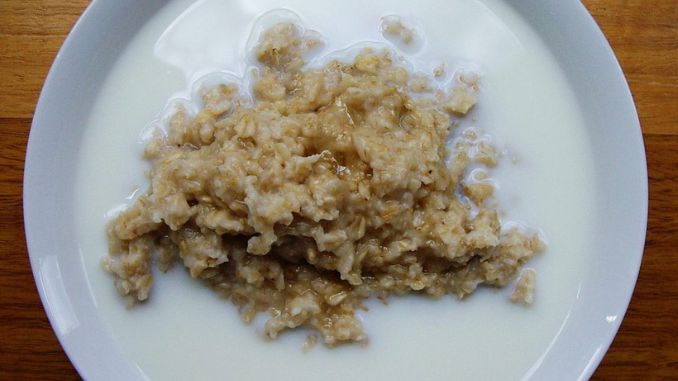 Ingredients:
100 g oats (steel-cut for more fiber)
30 g peanut butter
1 tbsp coconut flakes
3 dl / 10 oz oat milk
Directions:
Measure the oats in a glass and then pour them in a pot. Pour double that amount of water in the pot and then start heating it. Cook until it's ready (stir frequently).
Pour in the peanut butter and coconut flakes and then mix it all together.
Fill the bowl with oat milk and get to work!
See the full recipe at Athlegan
Ready to Jump-start Your Day?
We hope you enjoyed these healthy, easy recipes from the bloggers who have some of the best breakfast in the game. Hit the share button below if you did!
What's your favorite healthy breakfast? Share the recipe in the comment section!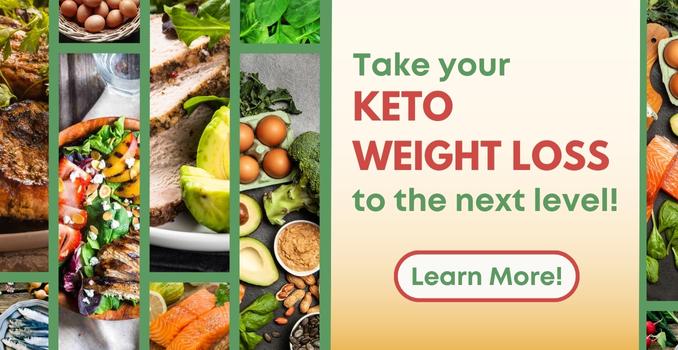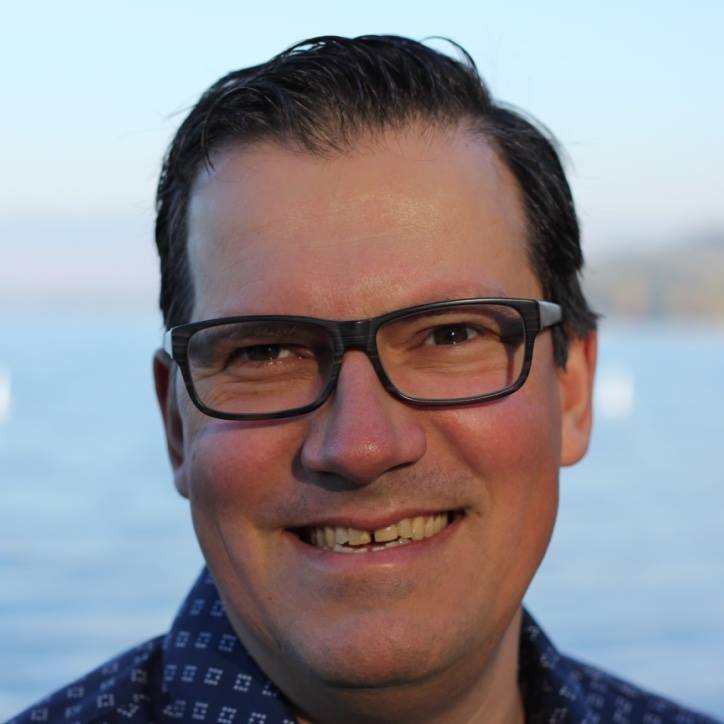 Rick Kaselj MS, is a leading kinesiologist and injury specialist as well as co-creator of the best-selling Unlock Your Hip Flexors program. Rick creates exercise programs that help people heal injuries and eliminate pain, so they can go back to living a full, active, healthy life.