Relying heavily on fresh veggies, whole grains, and healthy fats, with a handful of fresh herbs and spices in every dish, the best  Mediterranean diet recipes admittedly belong among the world's healthiest and most indulgent at the same time. Contributing to heart health and longevity, linked to better overall health, and reductions in type 2 diabetes and dementia, Mediterranean diet recipe food is delicious on top of all that!
7 Mediterranean flavors  
1. Best for Breakfast: Mediterranean Breakfast Burritos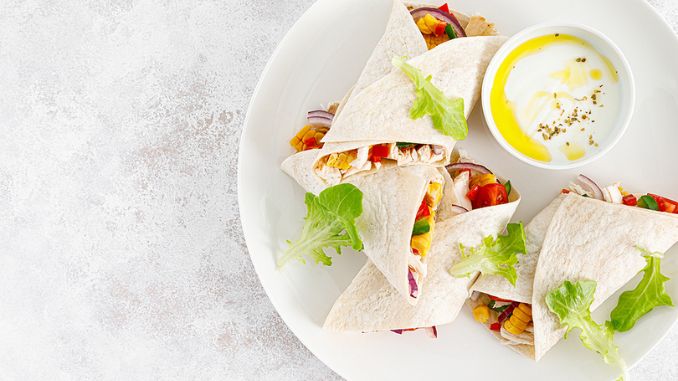 Terri from Food Meanderings is a working mom challenging herself — and others — to eat healthy while on a tight schedule. This recipe, as well as most of those you will find on her blog, is the kind modern people have the time to whip up.
Delicious meal, minimal prep time! This breakfast burrito combines some of our favorite Mediterranean flavors, such as spinach, feta, sun-dried tomatoes, and black olives, in a delicious tortilla wrap. The perfect meal to throw together in the morning before you run out the door:
See the full recipe at Food Meanderings
2. Best Breakfast for Dinner: Mediterranean "Hercules" Skillet
Our favorite thing about Julie, the Gourmet RD, is that she's all about balancing healthy eating and enjoying all of your favorite foods. Forget restrictions; meet mindful eating!
For those of us wanting to eat a little bit better every day, this veggie-packed breakfast dish is a fantastic choice: there are beautiful eggs on top (making it a filling, satisfying breakfast), but you can — and will want to — whip it up any time of day, any day of the week, and your body will thank you!
See the full recipe at The Gourmet RD
3. Best Comfort Food: Pinto Bean & Rice Soup
Margarita, the chef, and nutritionist behind the Tasty Mediterraneo grew up enjoying a healthy Mediterranean diet recipe and lifestyle and is now teaching everyone to do the same. The satisfying combination of red beans and rice in this soup is filling, hearty, and healthy simultaneously! Keep warm and cozy with this ultimate comfort meal:
See the full recipe at Tasty Mediterraneo
4. Best One-Pot: Easy Mediterranean Chicken Bake
A one-dish recipe is the best kind of weeknight recipe (because hey, who's got the time?!), and Carolyn from All Day I Dream About Food has a low-carb, gluten-free recipe that is ready to go in the oven in minutes… and is hands down delicious once it comes out of it.
Packed with great Mediterranean flavors, chicken thighs baked on a bed of tomatoes, artichokes, and olives and covered in cheese make for a simple dinner the whole family will enjoy.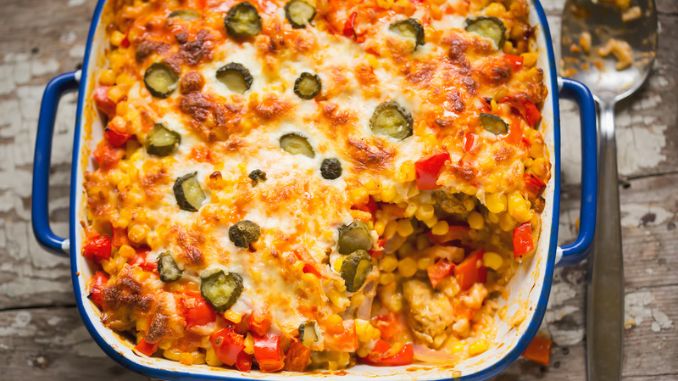 See the full recipe at All Day I Dream About Food
5. Best Dinner Plate: Mediterranean Lentils And Rice
Who said a dinner without meat and cheese couldn't be filling and flavorful? Sarah, the cook and writer behind My Daring Vegan, have been following a plant-based diet for over a decade (and counting). She knows a thing or two about indulgent vegan dishes! This plate filled with lentils, brown rice, fresh tomato cucumber salad, and homemade hummus makes an easy yet fully satisfying dinner:
See the full recipe at My Darling Vegan
6. Best from Scratch: Mediterranean Olive Bread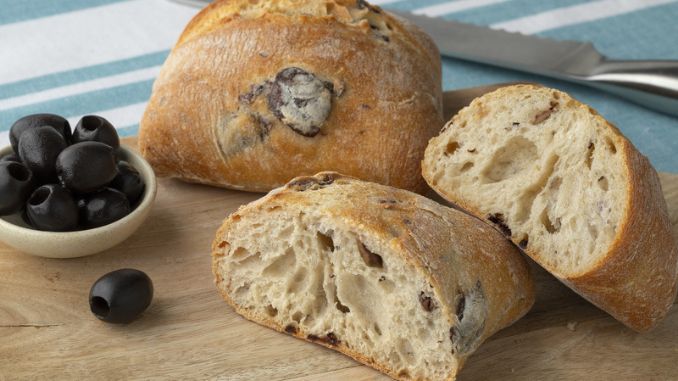 Sally, a.k.a. Good Dinner Mom, views the fresh and unique meals she cooks as an excellent opportunity to express her love for family and friends (and what better way there is?!)
As she puts it, this mouth-watering Mediterranean olive bread is "like Greek salad in a loaf of bread. Everything that's the best Greek-fresh deliciousness in a bread." Throw in sun-dried tomatoes, olives, feta, oregano, garlic, red onion, black pepper, and prosciutto. Get creative and add anything else you like. Bake and end up with this beauty:
See the recipe full at Good Dinner Mom.
7. Best for Dessert: Toasted Bread with Quark & Fresh Figs
As a registered dietitian, nutritionist, and researcher, Katerina Vasilaki knows how to make a healthy, delicious dessert. The creator of this recipe grew up in Corfu, a Mediterranean island known for its abundant produce. It is also a fiber-packed dessert created from simple ingredients that will taste like a succulent treat.
Enter the toast with quark and fresh figs, ladies and gentlemen — perfect for breakfast and a weekday dessert alike:
See the full recipe at The Mediterranean Dietitian
Ready to Reap the Health Benefits of the Mediterranean Diet?
We hope you enjoyed these healthy, easy recipes and found inspiration to take a step toward eating more Mediterranean foods.
As much as cooking healthy, nutrient-rich dishes, the Mediterranean diet emphasizes enjoying them with family and friends. Undoubtedly, every one of the meals above will please you and your loved ones and help you have a delightful time together.
What's your favorite Mediterranean-inspired dish? Share in the comment section below!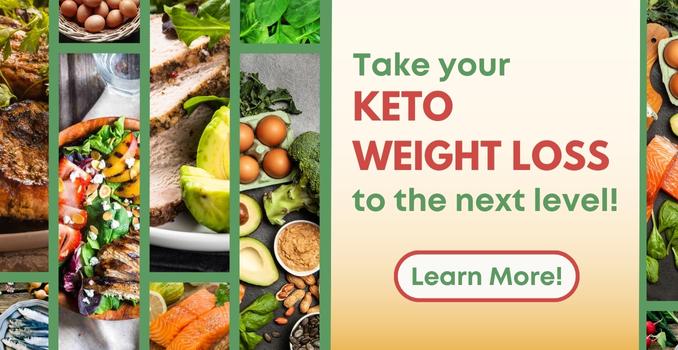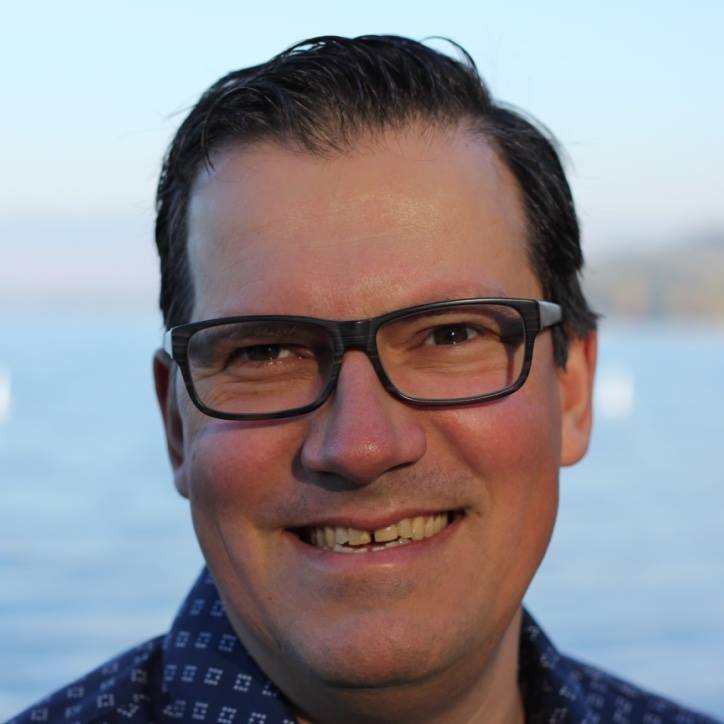 Rick Kaselj MS, is a leading kinesiologist and injury specialist as well as co-creator of the best-selling Unlock Your Hip Flexors program. Rick creates exercise programs that help people heal injuries and eliminate pain, so they can go back to living a full, active, healthy life.