Have you ever noticed patches of darker skin or uneven coloring in certain areas of your body? We're not talking about the areas where you have a tan versus where your skin hasn't been exposed to daylight, let alone sunlight. Rather, we're referring to the splotchy places where all things should be equal. This is called hyperpigmentation. It's caused by an excessive amount of melanin and can occur nearly anywhere on the body, most notably on the face, neck, arms, hands, and legs.
Quite often, skin pigmentation changes are due to internal factors. Events such as pregnancy and certain health conditions do a number on the skin. Other times, skin pigment changes courtesy of sun exposure, emotional stress, injuries, burns, or certain chemicals touching the skin. Quite frankly, it's a wonder we aren't all spotted like cows given the number of risk factors we're exposed to.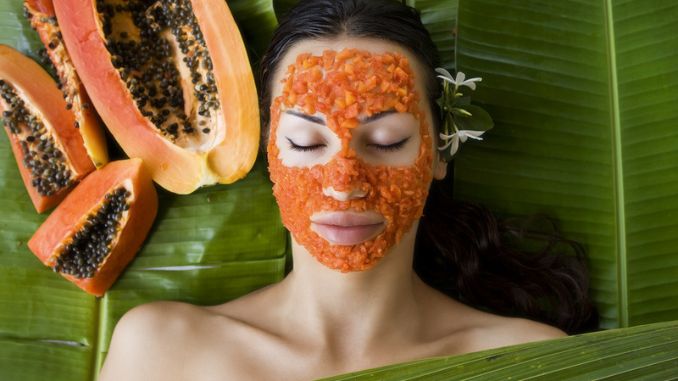 Fortunately, it's relatively easy to reduce or eliminate skin pigmentation changes through at-home remedies.  If you have sensitive skin, it's best to test the product on your inner elbow before applying elsewhere. Papaya has enzymes and alpha hydroxyl acids that may irritate sensitive skin.
Several recipes of the unique properties papaya affords 
Skin Lightening Mask Recipe
1/4 ripe papaya
1 tablespoon honey
1/2 teaspoon lemon juice
Mash up the papaya until it becomes a lump-free puree. Stir in the honey and lemon juice until well combined. Apply the concoction to your clean face and leave it to dry for approximately 15 minutes. Use warm water to gently remove the mask. Rinse with cold water and pat dry.
Papaya Mask
2 tablespoons of pureed papaya
1 tablespoon of honey
1 tablespoon of milk
Mix all of the ingredients together in a small bowl. Stir until you have a smooth paste. Apply to your clean skin and leave on for 30 minutes. Rinse with lukewarm water. Repeat twice daily for best results.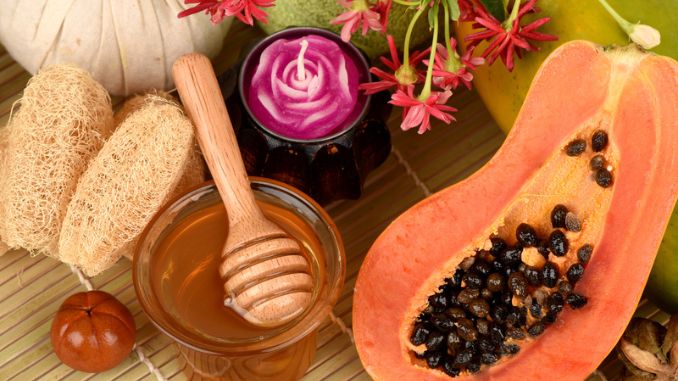 Advanced Facial Mask
Two papaya peels
One teaspoon honey
5-10 drops of lemon: omit if you have sensitive skin
Blend the ingredients together until they form a smooth consistency. Apply to your face and let dry for 15 minutes. Remove with lukewarm water.
Egg White Mask
1/4 ripe papaya
1 egg white
Blend the papaya into a smooth puree. Separately, whisk the egg white until it is frothy. Combine the ingredients and stir until well combined. Apply the mixture to the face and let dry for 15 minutes. Rinse off gently with warm water. Splash cool water at the end to close the pores.
Why Papaya?
Papaya is rich in an enzyme called papain, which is excellent for skin whitening, exfoliation, and repairing the effects of aging. It also helps reduce pimples and acne scars. It offers a deep cleansing action that pulls out all of the dirt from your pores. Look below for a breakdown of why papaya is such a magical remedy for skin conditions.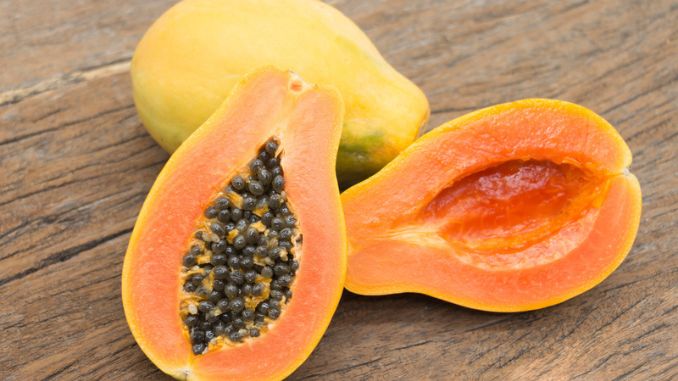 Nutrient
Benefit
Vitamin C

Increases skin elasticity and firmness. Boosts the production of collagen.

Vitamin A

Reduces the visibility of dark patches and acne scars. Heals dry, flaky skin. Smoothens out skin.

Potassium
Moisturizes.
Papain
Decreases skin pigmentation. Lightens skin tones. Increases skin regeneration.
Alpha

Hydroxy Acid

Breaks down bonds between dead cells, thereby exfoliating the skin.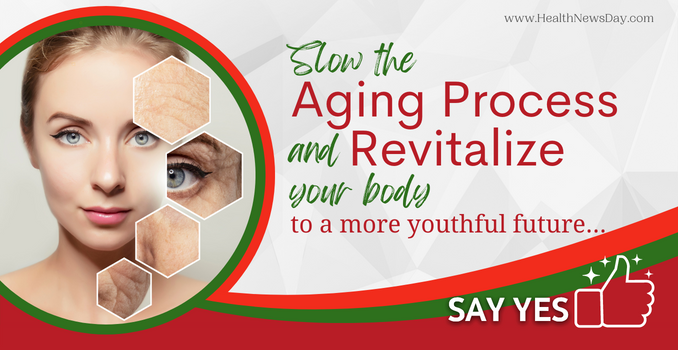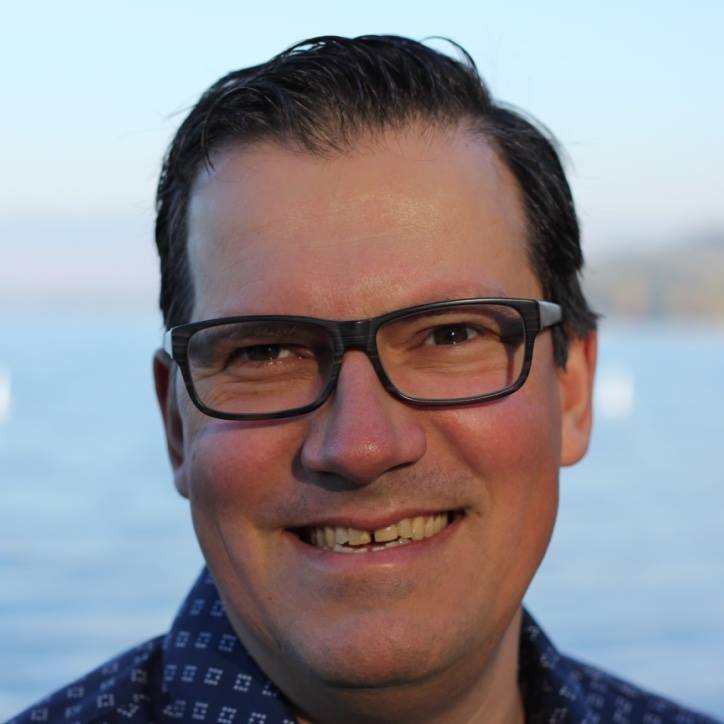 Rick Kaselj MS, is a leading kinesiologist and injury specialist as well as co-creator of the best-selling Unlock Your Hip Flexors program. Rick creates exercise programs that help people heal injuries and eliminate pain, so they can go back to living a full, active, healthy life.