Lemonade is hands down our favorite summertime treat. However:
Store bought drinks are often nothing more than just empty, sugar-laden calories, and the classic homemade lemonades are not far behind in terms of added sugar. That's why this week we went on a quest to find lemonades which would be just as refreshing, energizing, and satisfying as "classic" lemonade but have:
way less (or zero) sugar
better balance of flavor
tons of vitamins and nutrients to benefit your health!
Our search is over and lo and behold, we have 5 winners. Coming from some of our favorite healthy eating bloggers, below are five of the best homemade lemonades in the game!
The best part? Most of these are easy to put together with just a few ingredients. Little effort, maximum reward!
Without further ado, here are the healthy homemade lemonades to enjoy all summer long:
1. Strawberry & Coconut Water Lemonade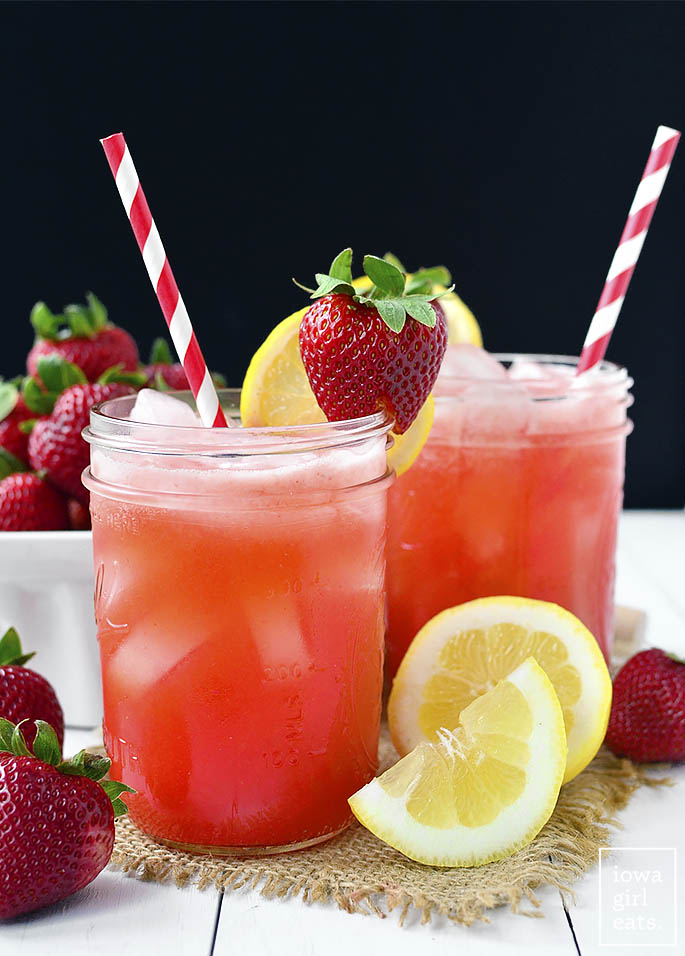 If you often crave a drink that's highly concentrated in flavor but prefer to stay away from artificial ingredients, this recipe is a game-changer! Its rich, sweet taste comes from four simple, guilt-free ingredients. No artificial flavors or colors, no cups and cups of added sugar. A perfect frosty beverage: tastes as good as store-bought, but better for you than the store-bought!
Read the full recipe at Iowa Girl Eats!
2. Hibiscus & Rosehip Lemonade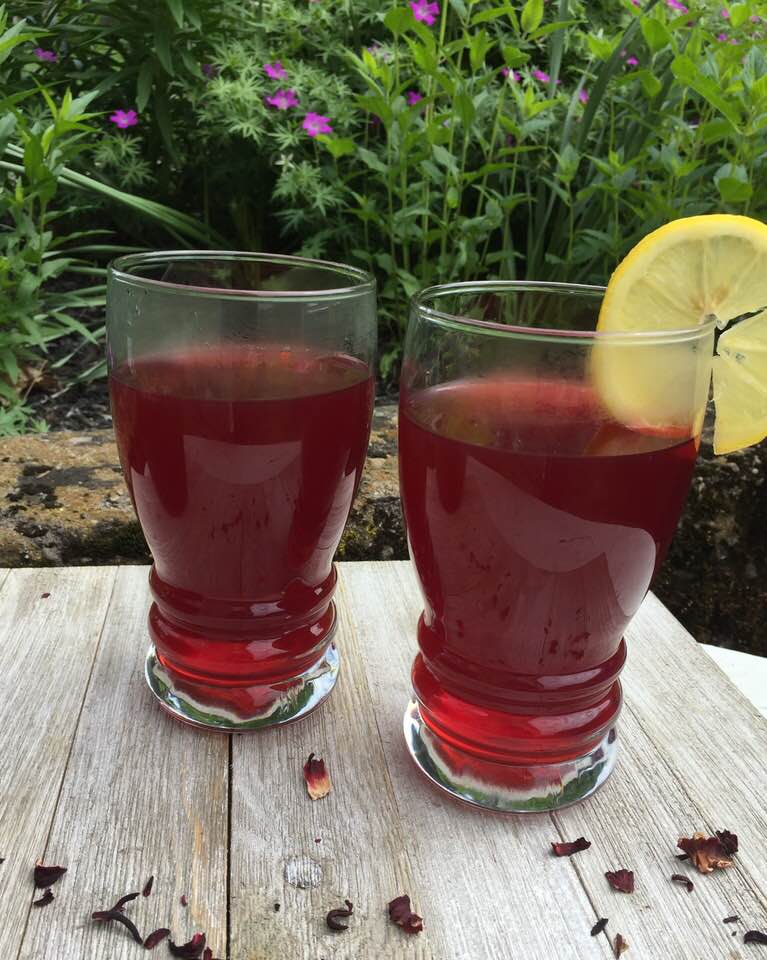 This lemonade is so loaded with vitamins and antioxidants, it's crazy: massive health boost in the form of flavorful, satisfying drink. Hibiscus for color, tartness and unique flavor, rose hip for loads of vitamin C and an anti-inflammatory boost, a pinch of dried stevia herb for guilt-free sweetness… a rich, healthy, delicious herbal spin on homemade lemonade!
Read the full recipe at My Healthy Homemade Life!
3. Turmeric Lemonade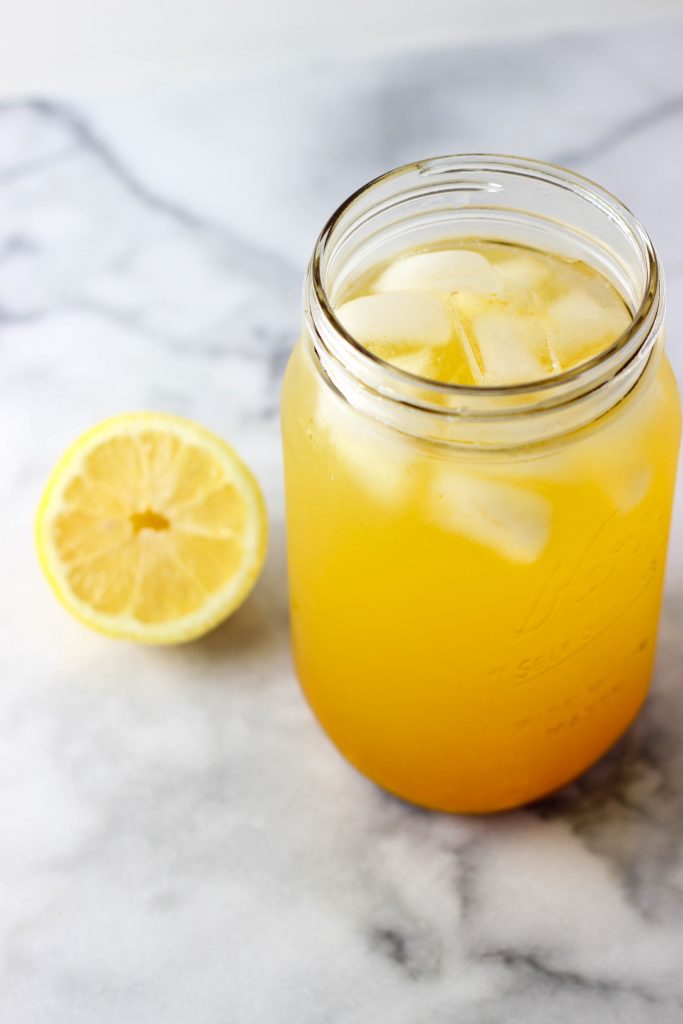 If most lemonade recipes out there are too sweet to your taste, pay special attention to this one! Turmeric packs a ton of health benefits, antioxidant and anti-inflammatory properties, and it has a bitter-ish taste to balance the sweet ingredients. Add as much or little sweetener as you want for the perfect citrus-turmeric flavor. A healthier take on the classic 3-ingredient lemonade!
Read the full recipe at Exploring Healthy Foods!
4. Fizzy Lavender Lemonade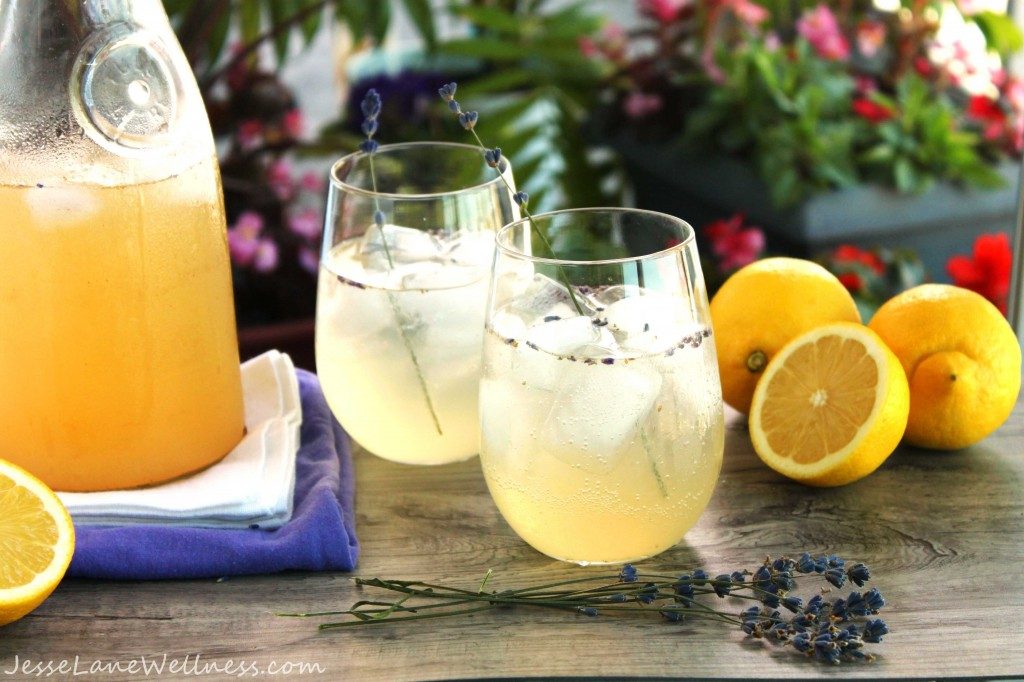 This refreshing, delicious, guilt-free fizzy drink provides sweet floral flavor without the added calories! This 100% sugar-free lemonade is made with club soda and lavender and it tastes fantastic chilled with ice cubes. Way better balance of flavor than a store-bought jug and easier on your wallet, too!
Read the full recipe at Jesse Lane Wellness!
5. 10 Minute Skinny Lemonade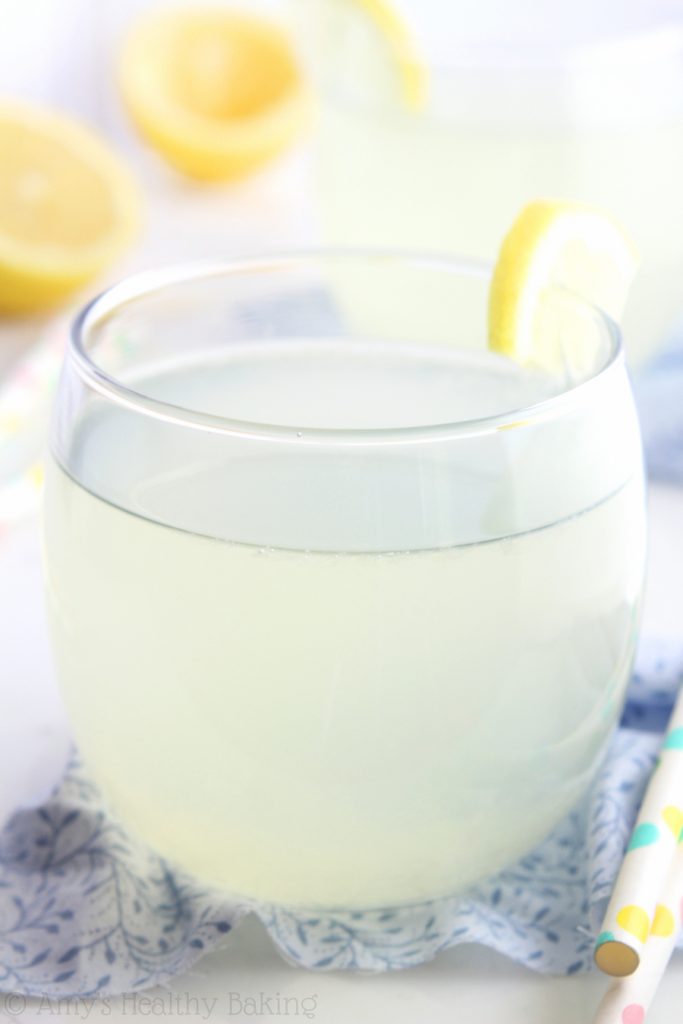 At the end of the day, there's nothing that beats classic homemade lemonade… Except maybe for sugar-free classic homemade lemonade! This refreshingly sweet lemony drink is made of only 3 ingredients and is entirely no cook; it comes together in less than 10 minutes and can be enjoyed immediately — with plenty of ice and zero "sugar guilt".
Read the full recipe at Amy's Healthy Baking!
Ready To Make Your Perfect Lemonade?
We hope it will be easy to do with these healthy, easy recipes from the bloggers who have some of the best lemonades in the game. Hit the share button below and share these recipes with your family and friends!
Thoughts? Comments? Crazy lemonade ideas? Let us know in the comment section below!